As General Electric's (NYSE:GE) stock price continues to decline amid some dubious execution of strategy and acquisitions, there seems to be nothing the company can do to assuage the concerns of investors. From acquiring Alstom to Baker Hughes (NYSE:BHI), investors and analysts have been calling for CEO Jeff Immelt's position for quite some time now. However, the company is considering acquisitions in the 3D printing space that I believe should help out in the long run.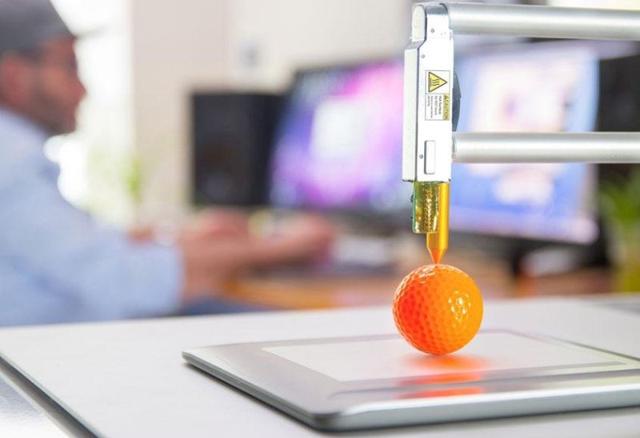 As someone that utilizes 3D printing in a lot of his programs, I believe this is a quick and inexpensive way to get test parts as opposed to making expensive soft tools just to get some preliminary data on prototype equipment. The ability for GE to potentially become a 3D printing contract manufacturer can pay dividends for the company in the future. So much so that the company is looking to beat out its competitors at any cost to keep 3D manufacturing to itself.
Trust me when I tell you that engineering firms which create innovative products for their clients need some testing done quickly on a prototype instrument they're designing that 3D printing is the way to go. I can't spend thousands of dollars and wait long lead times for a soft tool to be made to get some preliminary data on a concept an engineer is trying to implement to only come back and potentially have to redesign the concept. Hence, 3D printing is a way of getting a difficult to produce product quickly and leading the way for the new industrial revolution we're experiencing these days.
The 3D printing business had a big boom a few years back when it was first coming out commercially. Companies like Stratasys (NASDAQ:SSYS) and 3D Systems (NYSE:DDD) saw their market caps go through the roof only to come back down to reality recently as the space has become commoditized. But with General Electric and other big industrial companies making acquisitions in the space, the supply of 3D printing is bound to come down, therefore prices can increase again in the future.
Whether GE chooses to buy up or organically grow the raw materials, the 3D printing software systems, or contract commercial manufacturing segments I don't believe they can lose by being in the space. 3D printing is an innovative technology that will change the way the world produces a lot of its goods, whether it be industrial materials, food, or even human organs, and GE wants to be at the center of it. This can definitely be an arena where GE can 3D-print a lot of its future dividends.
Disclaimer: This article is in no way a recommendation to buy or sell any stock mentioned. This article is meant to serve as a journal for myself as to the rationale of why I bought/sold this stock when I look back on it in the future. These are only my personal opinions and you should do your own homework. Only you are responsible for what you trade and happy investing!
Disclosure: I am/we are long GE.
I wrote this article myself, and it expresses my own opinions. I am not receiving compensation for it (other than from Seeking Alpha). I have no business relationship with any company whose stock is mentioned in this article.